How will you hang Christmas lights outside the apartment?
There are many ways to show off your creativity with Christmas lights. It does not matter where you live. Do you want to make your events better, like Christmas or others? You'll need lights and visit our website. The outside lights of your apartment are very important at these kinds of events. Cover the outside of the apartment with some lights that make people happy.
What is the ideal height for outdoor lighting?
Today, we're so busy that we come and go from our homes at all hours of the day and night. Because of this, outdoor lighting has become an important part of almost every home. To keep burglars away, we need to light up the outside of our homes. It will help us avoid common accidents like tripping and others. Moreover, it will make it easier for emergency vehicles to find our homes and help us as much as possible. Make sure these lights are at the right height.
The lights on the wall
As a rule, wall lights are usually put up three-quarters of the way up the door's height, but this can vary. Because if your front door is 8 feet tall, then the light should be about 6 feet above the ground. Outside lights usually turn on for a long time. Compact fluorescent light bulbs are more cost-effective and last longer than other bulbs. 
Lights for the garden
We use landscape lights to make plants, paths, or driveways stand out. It's best to use low lights from one to two feet off the ground. People sometimes use column lights to light up a driveway or a trail. A good size for this is between 6-and-a-half feet. You can also put recessed lights built into the surface when making a driveway. It allows cars to drive over them.
The ceiling lights
Some houses have patios or balconies that have a roof. In these places, we use outdoor ceiling lights. We mount these lights right into the ceiling, not on the wall. Spotlights and floodlights are also common in homes where security is a concern. You should also put in a motion detector and a switch that dims the lights.
How can you decorate your balcony with Christmas lights?
It seems like people are switching to solar lights as time goes by. Many people have started to decorate their homes for Christmas with these lights. They often put lights on the roof and the eaves. Some people prefer to decorate their front yards with Christmas lights. It is an effort to spread cheer to their neighbors at this special time. It's best to put Christmas lights on your balcony or a second-story balcony if you don't have a yard. It will make your house more beautiful. Please take a look at the picture below to see what I mean.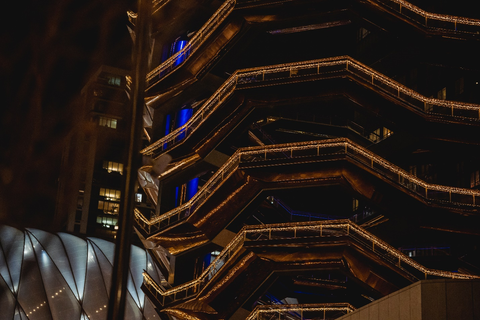 Here are some ways to put Christmas lights on the balcony:
If you have a balcony, you'll want to use an extension cord rated for outdoor use. If you don't have an outlet in the area where the sliding glass door meets the door frame, you can run a cable there. If you don't have electricity, consider solar, or battery-powered LED Christmas lights.
If you are using an extension cord, connect a string of Christmas lights to the end of the cord.
If you have an open-style balcony, wrap a string of lights around the metal railing. In this way, the lights may show a curve around like a striped candy cane. From the top-down, you should keep going. Continue wrapping upwards until each bar or pole is completely covered in lights.
To hang Christmas lights from a wooden balcony, put metal hooks or nails into its front. You can also set lights straight across the top of the wooden balcony railing. Hang more Christmas lights on your balcony, such as garlands, if it has wooden ceilings or sides. You can put extra hooks there and use them to hang more lights, such as garlands, on top of the balcony.
The optimal solution is to place a small potted tree on your balcony. Light up the trees and leaves with a string of Christmas lights. It will make a small Christmas tree that is very festive. When watering the tree, turn off the power to these lights.
Afterward, try out the battery or solar-powered lights on your balcony to see if they work for you.
The block's finest balcony
If there is no outdoor power outlet, decorating the railing of a balcony can be challenging. Yet, alternatives do exist.
You're lucky if the light fixture on your balcony or outdoor area uses a standard bulb. When you take out the bulb, you should put in a light socket adapter. It turns a light socket into two power outlets.
Now you have a method of powering lights that we use to illuminate a balcony railing. But do not slap a strand together. Maintain an orderly arrangement of the bulbs. To do this:
Take a C7 or C9 bulb string and put each bulb up on the railing.
Make sure the cord is straight.
Secure the strand with zip ties around each bulb, pointing all the bulbs upward.
Test them before using zip ties to secure extension cords and lights. Use two-prong plugs when you buy light socket adapters. It is because three-prong extensions will not work.
It is good to cover any open sockets with electrical tape to keep water out of them.
Battery-operated lights for special events 
Choose battery-operated lights if you do not have an outdoor light that we can convert to an outlet. This year, I see many options in stores, including several safe for outdoor use. Certain models include timers that turn the lights off after six hours. Certain lights offer a choice of flashing or chaser effects.
This year, I have decorated the railing on my front steps with a long rope of 100 micro-dot LED lights. Twisting a rope light around the handrails is simple. I paid approximately $20 for the string, but each strand requires six AA batteries. I'm using two smaller strands with 20 LED lights for the outside trees and the front door. Their size is the same as C3 bulbs. You need three batteries for each of the smaller outdoor-safe strands.
So far, I haven't had to buy new batteries in a week. I'll update you about it when the batteries run out.
Each day, try a new tree.
In today's time, fake trees are simple to erect and feature interesting effects. But, because I lack the space to store an artificial tree, I opt for a live tree. This year, I experimented with a high-tech string of lights called Twinkle. It can transform a tree into next-level Christmas magic.
I wrapped a 250-light strand around the tree like any other light strand for my six-footer. This third-generation RGB LED strand costs around $120 and works with a Wi-Fi app. Start the app and point your phone's camera at the tree to determine the location of each light on the tree. Once you decide on the venue, you can choose from various vibrant light effects. They include fading, twinkling, or rotating in cool patterns around the tree.
With an app brimming with pre-set effects, you can switch up your design. The possibilities are endless, from rainbow fades to tropical carnival colors. I can choose when I'm in the mood. You can change the pattern's speed, color, and brightness or create your own. When you spend a lot of time at home, you can use a different light design each day. It will help to keep things feeling fresh.
Use of smart plugs
Smart plugs can help when outlets are hard to reach, and you don't have a smart speaker or hub.
Incorporate a smart plug into an outlet and connect your light strand to it. Instead of straining to unplug extension cords at night's end, we can now control them via an app. I use a smart plug, which can also program lights to turn on and off according to a schedule. Additionally, there is a button on the side of the plug for non-app control.
How do you decorate a porch railing with garland, lights, and bows?
Decorating the outside of your home sends a good vibe. It will make people feel welcome right away. You can decorate the railing with garland, bows, and lights for a festive holiday look. It will make you and your guests feel more optimistic on a cold winter day. Use real or fake pine garlands, strings of small lights, and bows that you like.
Here are some ways to decorate a porch with Christmas lights and other things:
Wrap a string of small lights around the real or fake pine garland to make it look more festive. When you start, wrap the end of the lights around the garland's end. Keep doing this until the garland is completely covered with light strings. If the garland is very long, you will need to add more strings of lights. Wrap more lights around the garland until you cover it. If you want a more traditional look, choose white lights. We can find multi-colored lights for a more festive look.
Wrap the lighted garland around the porch railing at the start of the project, then finish the job. It would be best to put the bouquet on every slat of the barrier. Then, it would be best if you wrapped it around the whole thing.
Wrap bows around the fence at the start, middle, and end. It will make it look nicer to the eye. There are two ways to do this: 
You can arrange each bow in a pattern along each garland's side.
It is best to tie the bows to the railing or the slats of the stairs.
How will you border the window with lights?
You can install Christmas lights around a window to make people happy. For this purpose, you need big, chunky bulbs like C7 or C9 to ensure that everyone can see that cheer. Everyone who has their own home will need to put it on the inside of the border.
Do not use incandescent bulbs for Christmas decorations. Some consumers buy these bulbs because of their lower cost. But, the difficulty with these lights is that they become quite hot. These bulbs are not recommended if you have children or pets at home. LED C9-size bulbs are safer and more reliable. But they are more expensive.
When you have larger windows, you will need 25 lights. The length of this strand is 16 feet. You will need clear, plastic, 3M Command decorating clips to install this strand. You will need a pack of 40 small hooks to cover the whole window. Place them at a distance of 6 inches along the border, keeping the hooks parallel. It is not necessary to have an exact distance between them. The most crucial consideration is keeping the bulb chord taut and straight as it hugs the edge.
 Before putting in the light cord, ensure that the adhesive is set. After that, you should let it dry for at least 30 minutes. Make sure you know where the end of the plug will connect to an extension cord before you start.
How will you put Christmas lights on bushes?
Everyone wants the outside of their house to look great. For this reason, people apply different styles. People put Christmas lights on the outside of their homes for special events. Each cottage has another thing in its yard. If you have trees in your yard, put Christmas lights on them. They will give a soft look. Choose the lights according to the location.
In the later section, we will tell you some steps to install the Christmas lights on bushes.
The first thing you need to do is figure out what lights you want to put on the trees. There are various Christmas lights, like mini, large, single, and multi-colored. When you want to buy lights, make sure that the lights are for outdoor use.
When you put your lights on the bushes, you must plug the lights in before wrapping them. It will state that these lights are operational. Moreover, it will also provide a sign of the appearance of the bushes.
The best place to begin installing the lights is at the base of the trees. Make a spiral of lights around the bush to light both the front and back. 
There are more lights in front of you if you move them from back to front. It will have a pleasant effect. If you only want to light the top of the bush, you can create a wave pattern by stringing lights up and down the front. You should plug more strands of lights into the existing strands of lights if necessary.
It would be best if you wrapped electrical tape around all the sockets and plugs in your home. It will avoid the connection of the plug from within the sockets. It will stop electrical shortages or fires.
How will you make the Christmas lights dim?
There must be a source of electricity to power the lights on the Christmas light strings. Some Christmas lights can be very bright. You can find dimmer devices at lighting stores and many department stores. You can use them to dim the lights on your Christmas tree or in other parts of your home. The dimmer plugin lets you change the brightness of your Christmas lights.
Buy a light dimmer plugin. The plugs you buy should fit the two- or three-prong Christmas lights you'll be using. Besides, make sure you know how the dimmer works. Is it a switch or a sliding mechanism that lets you change the brightness of the lights? Make sure you have a dimming plugin for each light string you wish to dim.
Here are some ways that we use while dimming the lights:
Connect the dimming device to an outlet near the Christmas lights.
Connect the Christmas lights to the dimmer.
Adjust the brightness of the Christmas lights by adjusting the dimmer switch. Switch or slide the control to dim the Christmas lights connected to the device.
Tip
If you already have a dimmer switch on your home's lights, you may be able to use it to control your Christmas lights. This method will work if you connect the light fixture to an outlet. Moreover, it is the only method available for dimming or brightening the lights. Ensure that you have plugged Christmas lights into the same outlet as the light fixture. After that, you can use the dimmer switch to control the Christmas lights.
These devices allow you to connect many strands of Christmas lights to one device. In this case, connect the Christmas light strands first and then the dimming device.
Summary:
We have concluded that installing Christmas lights outside requires specific techniques. As we know, Christmas is a special event, and we need to decorate our homes when we have such an event. People have different types of homes. Many people live in homes with outside yards, but not everyone does. Instead, they have balconies. This post discussed how to hang Christmas lights on an apartment's balcony and yard.
References
9 clever Christmas light decorations in your apartment. (2019, December 10). Apartment Living Tips - Apartment Tips from ApartmentGuide.com. https://www.apartmentguide.com/blog/christmas-light-decorations-in-your-apartment/
https://www.ehow.com/how_7719132_decorate-balcony-christmas-lights
Carey, B. (2020, December 7). How many of these Christmas light decorating tricks do you use? CNET. https://www.cnet.com/home/smart-home/follow-these-easy-christmas-light-tricks-to-deck-out-your-apartment
How to string Christmas lights on bushes. (n.d.). eHow.com. https://www.ehow.com/how_7698758_string-christmas-lights-bushes.html