This campsite lantern is described by premium LED beads, which enables it to achieve low utilization and high luster to flash the dark environment. moreover, it is suitable for various outdoor activities such as camping, climbing, hiking, and so on.
Retro Chandelier Design: The camping lights adopt an antique lampshade design, retro and existent, not only a beacon but also a work of art. It can also decorate the living room, study room, bedroom, etc.
Soft 360 ° Illumination: vintage camping lights Offer a more verbose gleam and light up every square bottom of the area girding it for over 20 bases in all directions. so it is bright but not bedazzling light, easier on the eyes without dazing.
Quality Accoutrements: made of waterproof material essence lampshade. It can put in the rain. It also impacts and is slip-resistant. so they're really durable.
Elegant Hook and Base: For stable and fixed lighting, fasten the strong elegant base to any wall or elegant face.  Then produces the above lighting by fluently hanging folding hooks on toolboxes, auto hoods, essence frames, and more. 
USB charging: camping led lights can be snappily charged using the type- c interface, and the erected- battery is 1200mAh, accessible, and quick to use. In addition, real-time display of power, and timely charging.
Package Size:210 x 160 x 150 mm
Product information:
Product Name: campsite lantern
Light source: light color warm light
Waterproof grade: life-grade waterproof
Product material: high-quality ABS
Product gear: step-less dimming
Product weight: 255g
Adapt to the scene: emergency, outdoor lighting, etc.
Rechargeable battery: 1*1 8650 lithium battery
Color: 5W black, 5W red, 5W army green
Packing list:
Retro Camping Lamp*1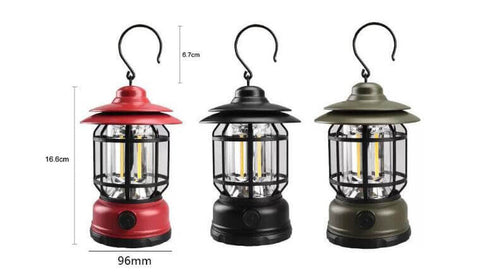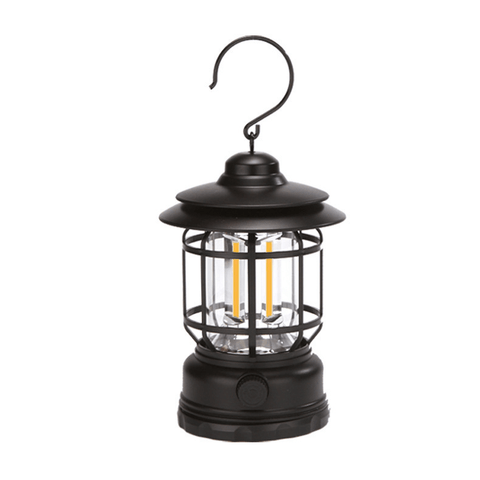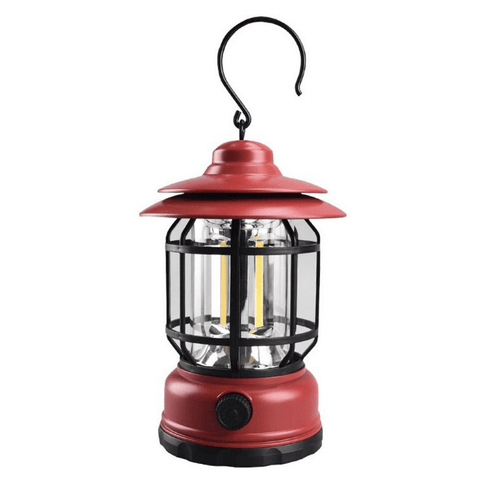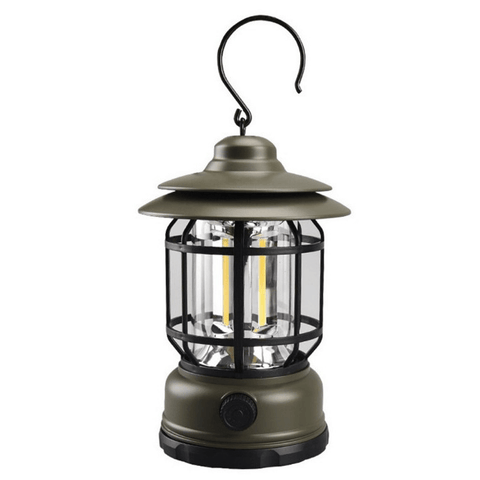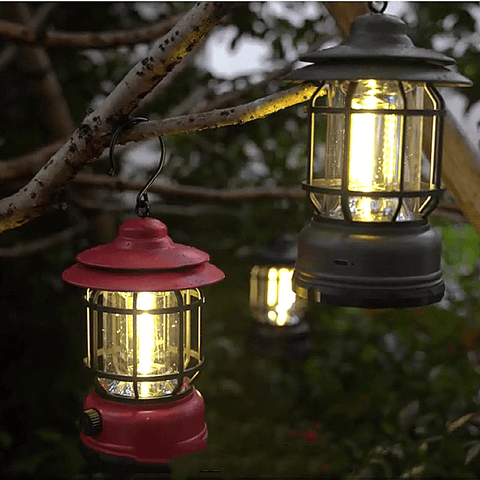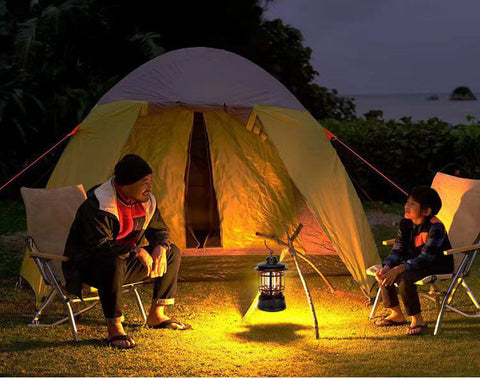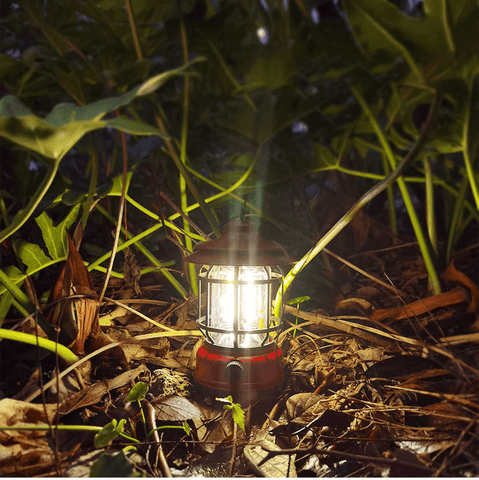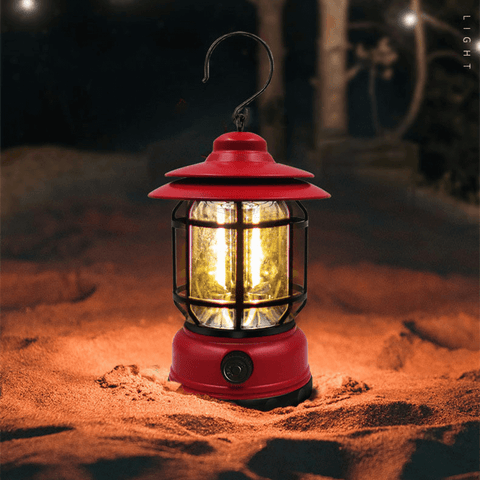 12 packs Christmas candy ca...

Battery Operated LED Tealig...

USB waterproof Charging Campsite Lantern